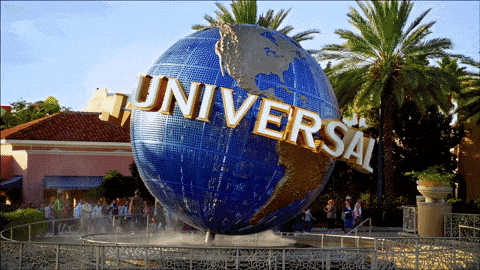 you may have noticed that i have a page all about E.T. adventure, it's my favorite attraction at universal. =) nothing compares to the nostalgia and excitement it brings me to reach the queue and get ready to ride. on my last trip, i even spoke to many of the people working at the ride to try and shmooze my own interplanetary passport. i didn't have any luck but the employees did seem in good spirits lol...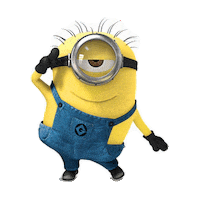 i had to privilege of going to universal a few times with my family growing up. i always had so much fun hanging out with my brother, especially when we got a little older and were able to explore the parks on our own. our favorite ride was always the same --

D

U

E

L

I

N

G

D

R

A

G

O

N

S

! i have many silly memories of riding dueling dragons four or five times in a row.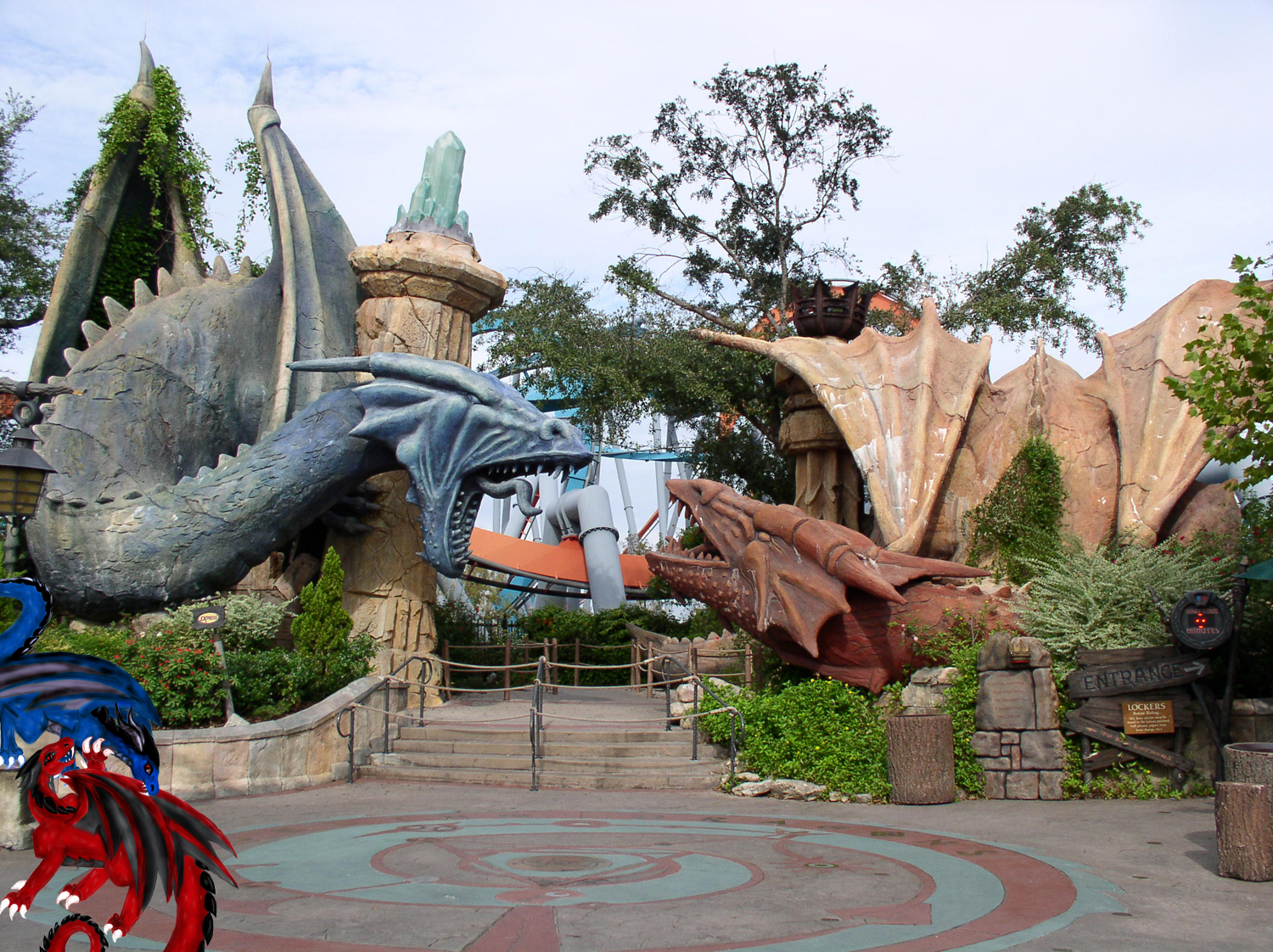 as i became a teenager, my family kinda stopped going on vacations (i think for a mix of reasons) so i went about 10 years without going to universal studios florida~ in this time, i lost touch with my fandom and actually kind of became a disney world person o_O it took my graduating college to put me back in touch with universal. my generous grandma offered to treat my boyfriend and i to a trip... i was going for disney but my bf was firm that he wanted to go to universal. (it was my graduation gift but i'm glad he did after all!!)



during the time of my graduation trip, i was really just getting started in life. working at a craft store and barely making any money, didn't have a car, barely making rent... i think that's why that trip left such a huge impression on me. it was 5 days of heaven and no worries! universal had also changed a lot since i'd been.

a few years later, i ended up marrying aformentioned boyfriend. we flew under the radar of covid and got married at a courthouse so we could avoid the reception our parents wanted us to have HAH. it was in 2020 when everything was very unsure. our first wedding anniversary ended up falling RIGHT as our covid vaccines would be effective so we decided to make a universal trip happen right before they lifted their ppe rules. it was honestly even better than the first time we went together!! our communication skills were better with each other and we were able to get properly excited since we knew more about what to expect. we had the best time.


---
recommendations
random things i really enjoy that someone could easily miss. this section is slightly bare for now as i work on getting pictures to use for other tips i have in mind. a snack section is in the works too.

■ universal | ■ islands of adventure
■ view/atmosphere | ■ penny pinching


| | | |
| --- | --- | --- |
| ■ to the right of men in black alien attack, go inside the coke refilling station to say hello to this alien. he's from a defunct "attraction" called roboasis. | ■■ walk behind popeye & bluto's bilge-rat barges to enjoy some of the best views of islands of adventure, it's also a spot often much less populated than the rest of the parks. it's one of my favorite places to watch the sunset. | ■■ when eating a meal at the burger digs, i recommend sitting outside where you can enjoy a nice view and watch velocicoaster zoom by. |
---
my universal studios essentials
A. face mask i wear mine on my arm so i can wear it indoors or in crowded areas easily

B. small bag i wholly recommend using a bag like fanny pack or small crossbody, i find it much easier keeping up with my belongings than trying to use pockets alone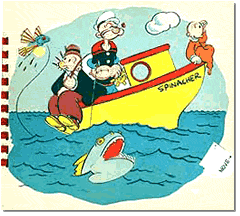 C. hand sanitizer

D. sunblock

E. ★ waterproof tape in the past i've had some issues when my socks get wet and rub my heel which makes blisters. putting some of this tape on my heels has prevented the problem completely!

F. hat no matter the style, you won't regret having something to give yourself some shade (see also M.)

G. advil / whatever medicine

H. travel tissue

I. wallet including UO pass and lanyard

J. refillable cup or water bottle

K. emergency snack or candy sometimes timing is awkward and you can catch a streak of going ride after ride then suddenly find yourself starving lol

L. ★ face cloth i can't believe i haven't seen someone recommend this. i hate the sensation of my face being wet after river adventure or other water rides, i love being able to dry my face off after

M. sunglasses

N. ★ extra socks something about wet socks is the worst feeling ever !!

★ potential game-changer/lesser-recommended item, this isn't an exhaustive list of everything one might need but these are my tips. for example, many recommend bringing ponchos but that never works out for me.


---
my universal penny collection
rather than being a completionist here, i'm more the type to carefully collect only my favorites. i also try to limit my picks somewhat so i can get a penny next time. :P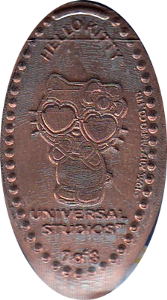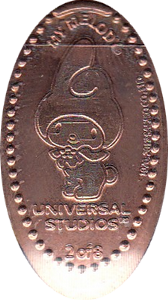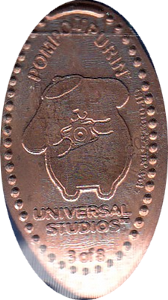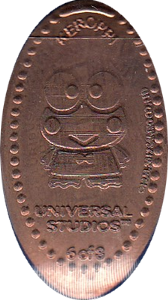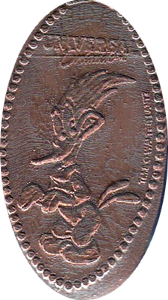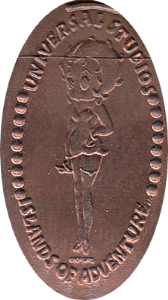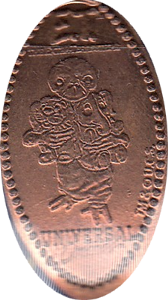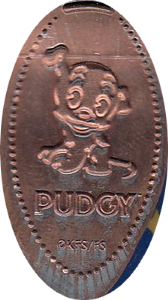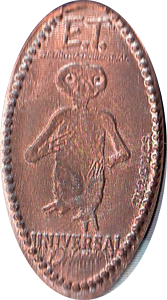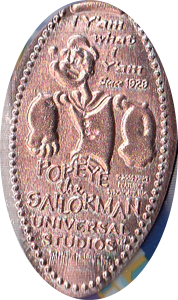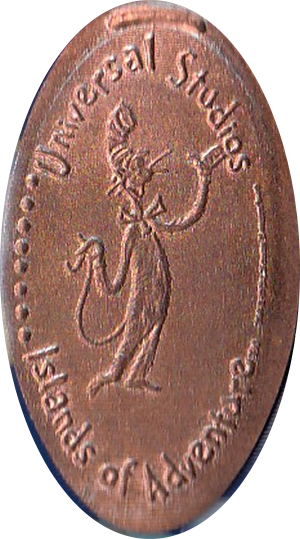 ---
universal studios chocolate bars
so i've been looking at these chocolate bars FOREVER. i'm always very careful with how i spend my souvenir and thought they would be anti-climactic even though i was tempted. i finally broke down and picked one up on my recent trip and loved it. i was surprised by the lovely embossing on the first one i tried... i'm definitely planning to try them all now!

they are 3 for $9.99 and found throughout universal studios and islands of adventure gift shops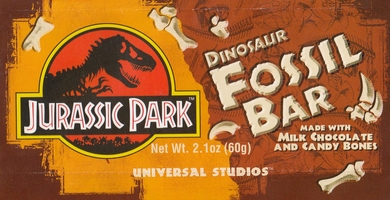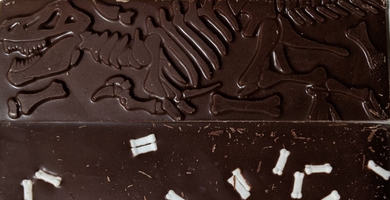 jurassic park dinosaur fossil bar
the embossing is the highlight of this bar, the flavor is ok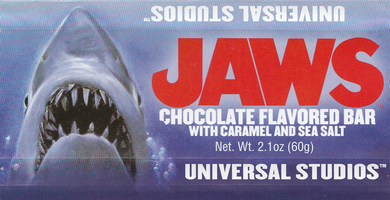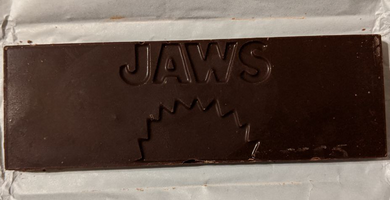 jaws chocolate flavored bar with caramel and sea salt
the caramel and sea salt are subtle but this one is really good!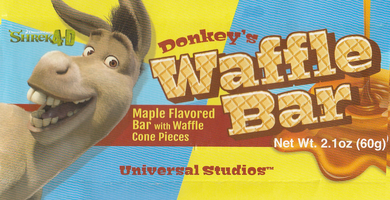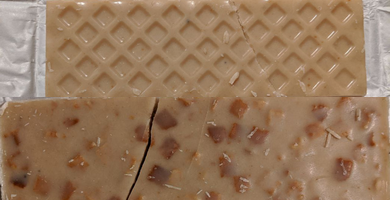 donkey's waffle bar
basically tastes like intense fake maple, i liked the crunchy pieces of waffle cone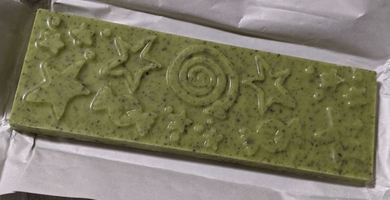 mint cookie
i have some thoughts about this one... i thought it was "milk and cookies" themed but i could see why they went with mint cookie so it could be green. interestingly, rather than being neon green as i expected, it's quite a natural shade. ALSO, the mint flavoring is uncannily real. it's nothing like mint ice cream or candy, much more like they blended actual mint leaves in. strange but it was interesting to try. i'm also not crazy about both seuss bars i've tried sharing the same embossing.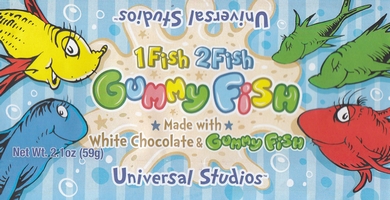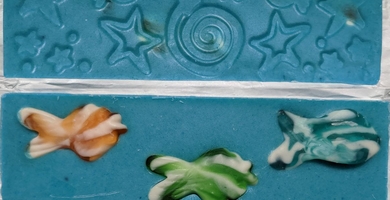 1 fish, 2 fish gummy fish
more of a berries and cream vibe than i expected, the fish being embedded are cute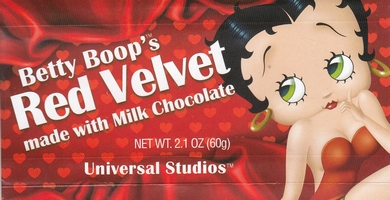 betty boop's red velvet
i enjoyed this bar, it has a true red velvet flavor and i love the theming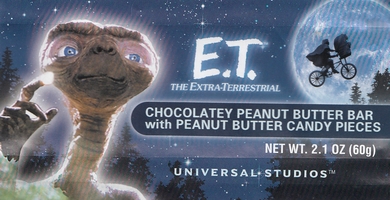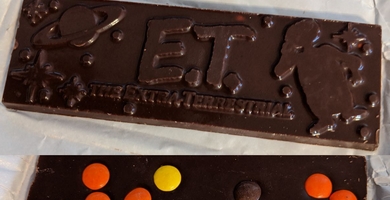 E.T. chocolatey peanut butter bar
dazzling embossed design! and i was instantly sold on the inclusion of reese's pieces


---
credits and acknowledgements for this page

audio is "ocean trader market," the themed music that plays when guests enter islands of adventure, from the official soundtrack

CrystalJoy-Creations on dA for the photo of dueling dragons


---
home